Not all head trauma is minor.
Not all minor head trauma is clinically significant.
How can we sort out the overtly ok from the sneakily serious?
Mnemonics for bedside risk stratification of minor pediatric blunt head trauma, based on PECARN studies:
[Details in Audio]
Blunt Head Trauma in Children < 2 years of Age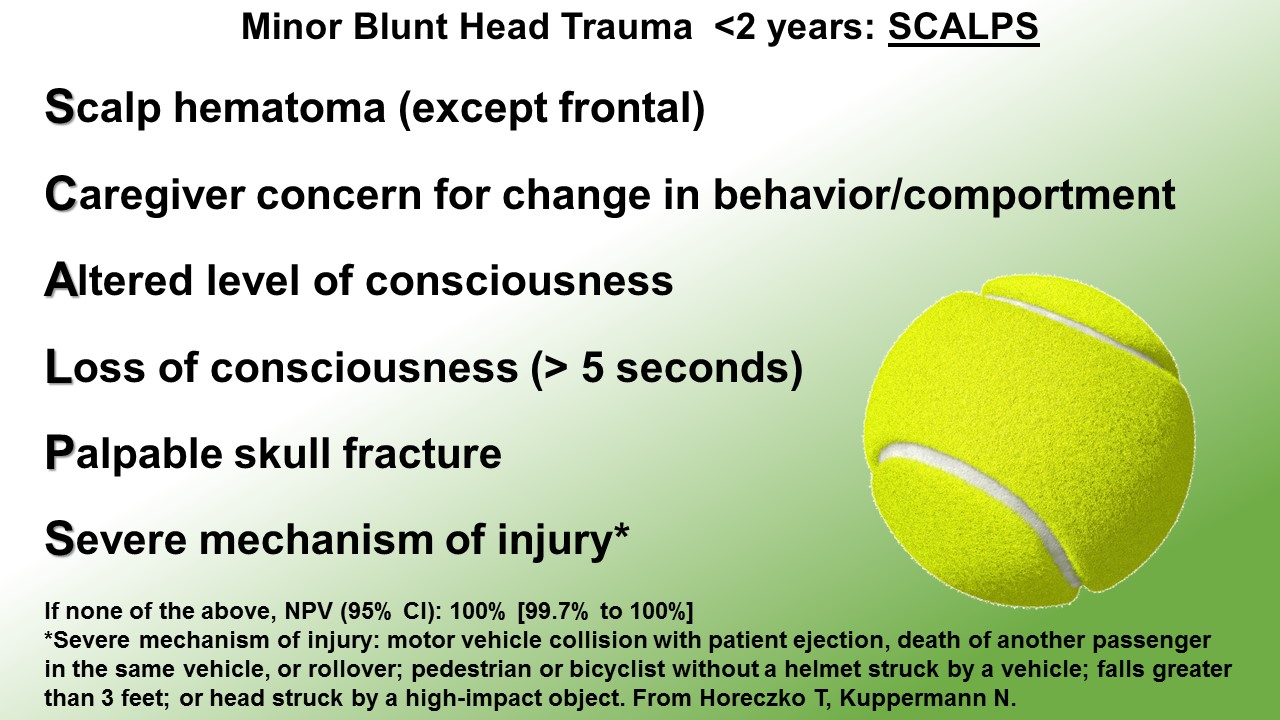 Blunt Head Trauma in Children ≥ 2 years of Age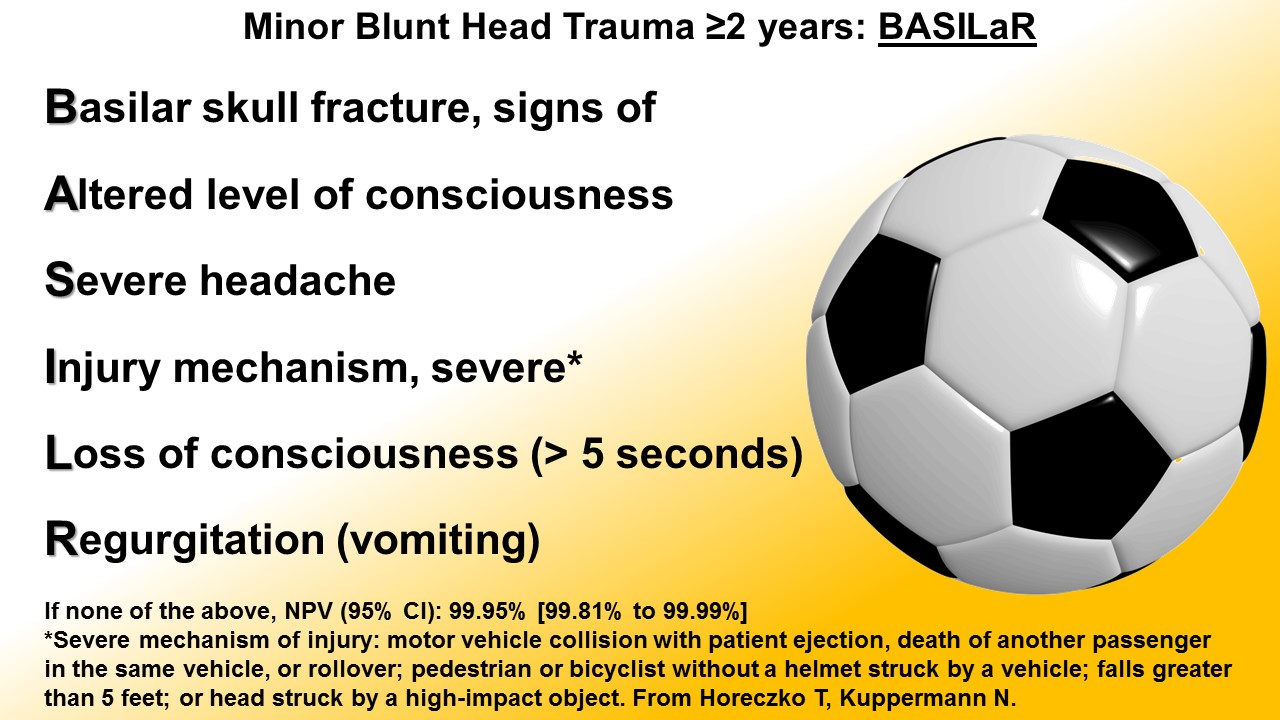 Selected References
Dayan PS et al. Association of Traumatic Brain Injuries with Vomiting in Children with Blunt Head Trauma. Ann Emerg Med. 2014; 63(6):657-665.
Dayan PS et al. Headache in Traumatic Brain Injuries from Blunt Head Trauma. Pediatrics. 2015; 135(3):504-512.
Horeczko T, Kuppermann N. To scan or not to scan: pediatric minor head trauma in your office, clinic or emergency department. Contemporary Pediatrics. 2012;29(8):40-47.
Kupperman et al. Identification of children at very low risk of clinically-important brain injuries after head trauma: a prospective cohort study. Lancet. 2009;374(9696):1160-70.
Lee LK et al. Isolated Loss of Consciousness in Children with Minor Blunt Head Trauma. JAMA Pediatr. 2014; 168(9):837-843.
Magana JN, Kuppermann N. The PECARN TBI Rules Do Not Apply To Abusive Head Trauma. Acad Emerg Med. 2017; 24(3)382-384.
Rogers AJ et al. Children with Arachnoid Cysts who Sustain Blunt Head Trauma: Injury Mechanisms and Outcomes. Acad Emerg Med. 2016; 23:358-361.
This post and podcast are dedicated to Kevin Klauer, DO, EJD, FACEP for his dedication to education, and for his unique balance of safety and keeping it real. Thank you.